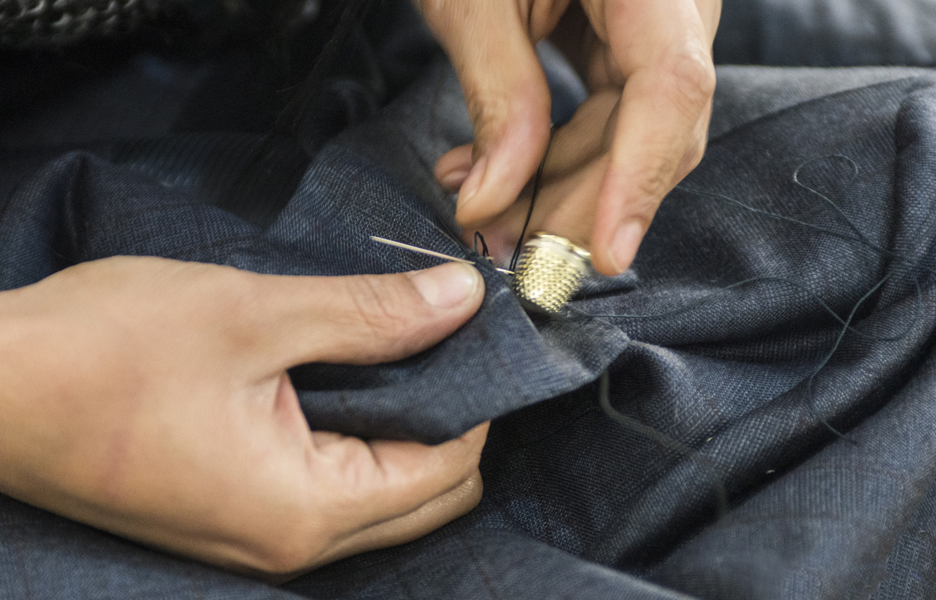 We have no mass production, quality is first
Every EINHORN product, whether EINHORN blanket, EINHORN mane cover or head mask, we have all designed together in the team, intensively tested and also constantly adapted.
Everything is made in our own workshop carefully and with a lot of dedication. Each dressmaker works independently from the cut to the final product. Our tailors love their profession and you can see that.
We have placed particular emphasis on the properties of the fabric for the EINHORN produkts, which is specially manufactured for us.  It's breathable, light, quick drying and feels really great.
Since 2018, we've been processing another fabric for our eczema blanket  "Superstar ," originally designed for heavyest-eczema-horses, which have to wair their blankets around the clock.
Our customers  thanked us with a lot of praise for the quality of our blankets and we are very proud of that.